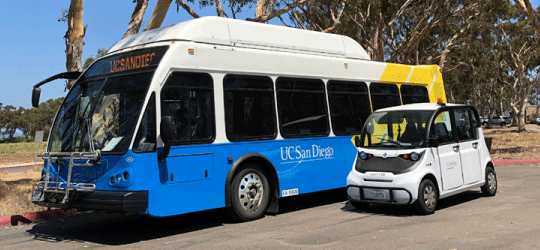 Triton Transit
Triton Transit operates fare-free on- and off-campus service, including four primary service lines:
Shuttles – Fixed-route service between campus shuttle stops
Mobility – Door-to-door service for individuals with limited mobility
DART On Demand – DART (Dial-A-Ride Transit) supplements fixed-route service in the evening, early morning and during academic breaks, excluding university holidays
Charters – Support for campus events, academic and student organization field trips and athletic travel
We operate electric carts, vans, small shuttle buses and full-sized transit buses fueled by renewable biogas (RNG).
For Triton Transit service updates, subscribe to First to Know.
COVID-19 Requirements
During COVID-19, boarding is restricted to UC San Diego students, faculty and staff. Passengers must show the driver their "green thumb" result from the daily symptom screener when boarding. If a printout is used, instead of a handheld device, a UC San Diego identification card is also required. Learn more about how we're keeping passengers safe during COVID-19.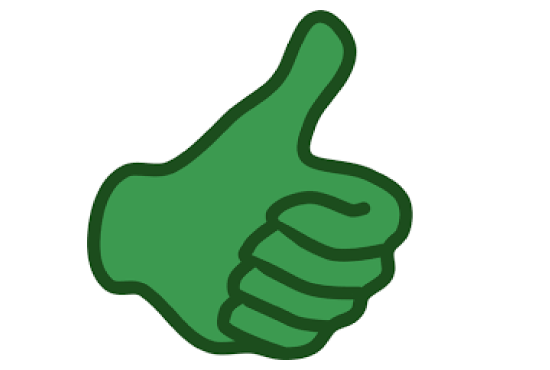 H – Hillcrest Medical Center Shuttle
R – Regents Express
SIO – Scripps Institution of Oceanography Shuttle
IL – Inside Loop
OL – Outside Loop
MS – Mesa South
ME – Mesa East
GC – Grocery Shuttle - Clairemont/Convoy
If you are a student, staff or faculty member with a disability, Triton Transit - Mobility can help you travel between ADA-compliant locations on the La Jolla campus via a wheelchair-accessible van or cart.
Operates weekdays, excluding university holidays, 6 a.m. to 10 p.m.; Saturday and Sunday, 10 a.m. to 6 p.m.
To arrange transportation for disabled visitors attending campus events, see Arranging Event Parking for Guests.
Dial-a-Ride Transit (DART) is an on-demand service that transports passengers between Triton Transit shuttle stops on the La Jolla campus when fixed-route service isn't running. It coordinates closely with the UC San Diego Police Community Service Officer program, (858) 534-9255, which can provide safety escorts on campus between sunset and sunrise.
Transportation Services is always looking for safe, responsible student drivers.
Driver benefits include being part of a great team, paid training, part-time flexible work hours that accommodates your class schedule, and the chance to provide a valuable service to the campus community. Triton Transit pays some of the best wages on campus.
Learn more and apply.
Questions or Comments?
Contact us at shuttles@ucsd.edu.