Get Around Campus
Triton Transit
Triton Transit operates free on- and off-campus service for students, faculty and staff , including four primary service lines: Shuttles, Mobility, DART (Dial-A-Ride Transit), and charters.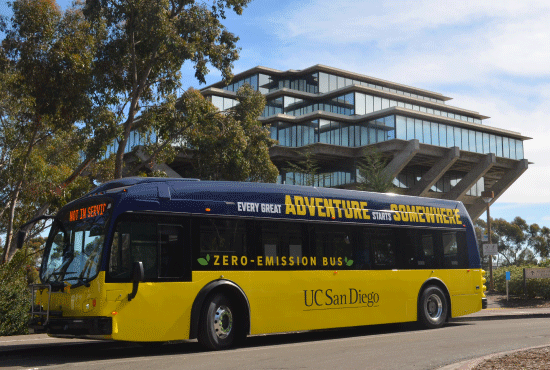 Lost? Find a Waypoint!
UC San Diego has more than 250 waypoint location markers on light posts around campus. Scan the QR code to easily figure out where you are and where you need to go.