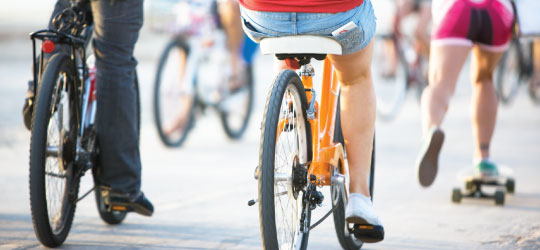 Commute to Campus
Parking
Under University of California policy, anyone who parks at UC San Diego must pay a fee to help support construction, maintenance and administration of parking facilities.
Parking Payment Required 7 Days a Week
You must have a valid parking permit associated with your license plate or choose daily or hourly visitor parking.
Main campus — 7 a.m. to 11 p.m., weekdays, 10:30 a.m. to 11 p.m. Saturday and Sunday
Scripps Institution of Oceanography — 7 a.m. to 11 p.m., 7 days a week
UC San Diego Health – Hillcrest — 24 hours/7 days a week
UC San Diego Health – La Jolla — 24 hours/7 days a week
No parking fee is required on university holidays
In response to COVID-19, paid parking hours have been modified on the Main campus and at Scripps Institution of Oceanography during fall quarter, 2020. To learn more, visit our Return to Campus page.
Please note, the purchase of a parking permit does not guarantee a space to park. Additionally, a lack of space is not considered valid justification for violation of UC San Diego parking regulations.
Permits
Alternative Transportation
Students, faculty and staff can choose from several commuting and transportation options to avoid driving and parking on campus.
Public Transit
Personal Mobility Devices
Ridesharing