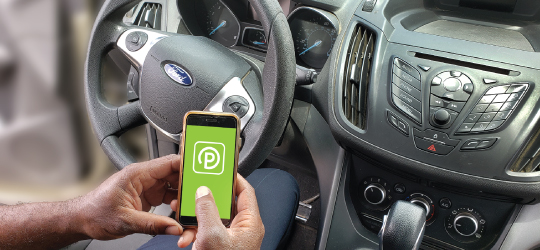 Flexible Parking
Nobody likes paying extra. If you're not commuting 365 days a year, why pay for 365 days of parking? That's why we're expanding our Flexible Parking Initiative during the 2022–2023 academic year and making it even better with options tailored specifically for hybrid work and learning. Pay for parking just those times when you need to park and even if you work 100% onsite, you'll have a chance to save by not paying for parking on holidays, vacation and sick days.
We've worked with our pay-by-app partner ParkMobile to make daily A, B, S and D parking available in the app at the right price for the eligible campus population. Currently, we're offering faculty and staff the opportunity to pre-purchase flexible parking credits on a pretax basis, so our colleagues can save even more.
No app? Technical problem? We've got you covered. You can either call ParkMobile at (877) 727-5932 or purchase a daily permit through the UC San Diego parking portal.
When you log the days you work remotely or don't drive alone in the Triton Commuter Club, you can save even more by earning additional parking discounts, incentive drawing entries and more!
Use Your @ucsd.edu Email with ParkMobile
To receive access to faculty, staff or student permits and pricing, you must associate your ParkMobile account to your @ucsd.edu email address. Unit level email addresses (e.g., health.ucsd.edu, eng.ucsd.edu, rady.ucsd.edu) and personal email addresses (e.g., outlook.com, gmail.com) will not ensure access to the best available pricing and options.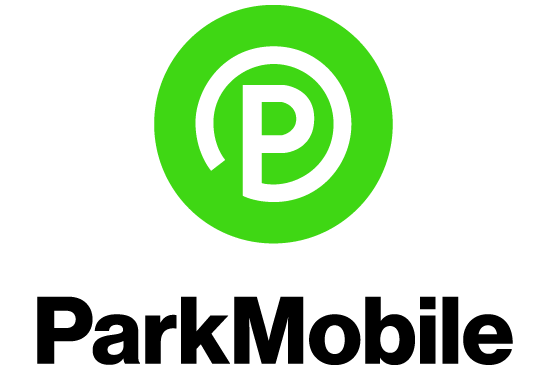 Use the codes in the categories below to access the parking that best suits your needs. If the app displays a daily parking fee that is greater than $6.45, you are attempting to access a permit that is inconsistent with your permit eligibility.
| Parking Access | Zone Number |
| --- | --- |
| A  | 47200 |
| A 2 HR OB | 47201 |
| A 4 HR OB | 47202 |
| A 2 PER CARPOOL | 47203 |
| A 3 PER CARPOOL | 47204 |
| A 2 HR OB/ 2 PER CARPOOL | 47205 |
| A 4 HR OB/ 2 PER CARPOOL | 47206 |
| A 2 HR OB/ 3 PER CARPOOL | 47207 |
| A 4 HR OB/ 3 PER CARPOOL | 47208 |
|   |   |
| A SIO Space | 47220 |
| A SIO 2HR OB | 47221 |
| A SIO 4HR OB | 47222 |
| A SIO 2 PER CARPOOL  | 47223 |
| A SIO 3 PER CARPOOL  | 47224 |
| A SIO 2 HR OB/ 2 PER CARPOOL | 47225 |
| A SIO 4 HR OB/ 2 PER CARPOOL | 47226 |
| A SIO 2 HR OB/ 3 PER CARPOOL | 47227 |
| A SIO 4 HR OB/ 3 PER CARPOOL | 47228 |
|   |   |
| A Preuss  | 47230 |
| A PREUSS 2HR OB | 47231 |
| A PREUSS 4HR OB | 47232 |
|   |   |
| A Sanford W  | 47240 |
| A SANFORD 2HR OB | 47241 |
| A SANFORD 4HR OB | 47242 |
|   |   |
| D Discount | 4762 |
| M Motorcycle | 47600 |
| Parking Access | Zone Number |
| --- | --- |
| B | 47300 |
| B 2 HR OB | 47301 |
| B 4 HR OB | 47302 |
| B 2 PER CARPOOL | 47303 |
| B 3 PER CARPOOL | 47304 |
| B 2 HR OB/ 2 PER CARPOOL | 47305 |
| B 4 HR OB/ 2 PER CARPOOL | 47306 |
| B 2 HR OB/ 3 PER CARPOOL | 47307 |
| B 4 HR OB/ 3 PER CARPOOL | 47308 |
|   |   |
| B SIO Space | 47320 |
| B SIO 2HR OB | 47321 |
| B SIO 4HR OB | 47322 |
| B SIO 2 PER CARPOOL  | 47323 |
| B SIO 3 PER CARPOOL  | 47324 |
| B SIO 2 PER CARPOOL & 2HR OB | 47325 |
| B SIO 3 PER CARPOOL & 2HR OB | 47326 |
| B SIO 2 PER CARPOOL & 4HR OB | 47327 |
| B SIO 3 PER CARPOOL & 4HR OB | 47328 |
|   |   |
| B Preuss  | 47330 |
| B PREUSS 2HR OB | 47331 |
| B PREUSS 4HR OB | 47332 |
|   |   |
| B Sanford W  | 47340 |
| B SANFORD 2HR OB | 47341 |
| B SANFORD 4HR OB | 47342 |
|   |   |
| D Discount | 4762 |
| M Motorcycle | 47600 |
| Parking Access | Zone Number |
| --- | --- |
| S Spaces | 47400 |
| S SIO Spaces | 47401 |
| S 2 PER CARPOOL | 47402 |
| S 3 PER CARPOOL | 47403 |
|   |   |
| D Discount | 4762 |
| M Motorcycle | 47600 |
| Parking Access | Zone Number |
| --- | --- |
| SR Spaces | 47420 |
| SR SIO Spaces | 47421 |
|   |   |
| D Discount | 4762 |
| M Motorcycle | 47600 |