Initiatives
RETURN TO CAMPUS
Transportation Services supports a safe campus environment for students, faculty, staff and visitors. In response to the COVID-19 pandemic, we have implemented safety measures and service changes to help ensure a safe return to campus.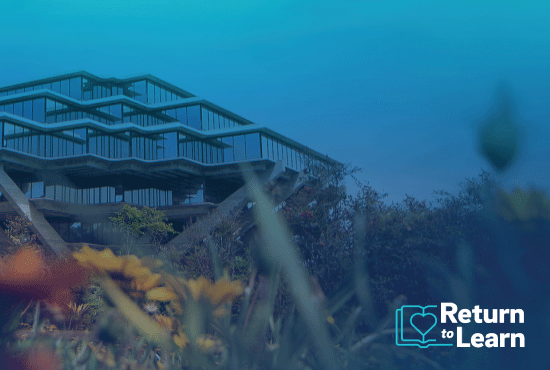 Supporting Micromobility on Campus
Micromobility refers to small, manually or electrically powered vehicles, like bicycles, e-bicycles, scooters, e-scooters one-wheels and skateboards, used to travel short distances. Stickers on major shared-use paths around campus help improve safety for wheeled-device users and pedestrians.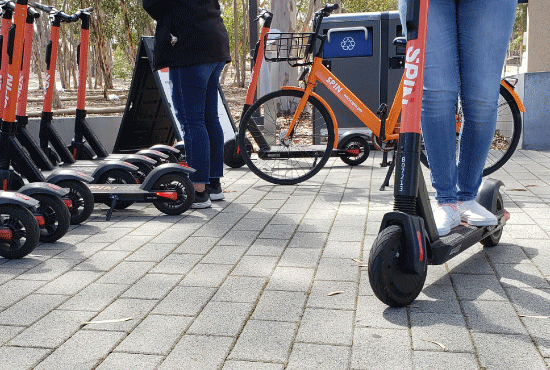 Electrifying Transportation
Drive Electric
UC San Diego supports the University of California's Carbon Neutrality Initiative by encouraging the shift to electric vehicles and partnering with the private sector to provide electric vehile infrastructure research opportunities.
Ride Electric
UC San Diego affiliates receive an 8% discount off list price when purchasing online from San Diego Fly Rides.