Engage with Us!
Transportation Services is adding new communication channels to provide timely notifications about service changes and give our customers opportunities to share their feedback with us.
First to Know – Subscribe to receive timely email notifications when changes involve services that you use most (e.g., parking impacts in your preferred lots, service changes on your shuttle routes, and more).
Virtual Town Hall – Learn about proposed changes and provide your input.
Customer Communication – Find a list of messages we have sent to campus customers.
Stay Informed
Subscribe to receive timely email notifications about construction impacts, major events and service changes for the parking areas and shuttle routes that you use most.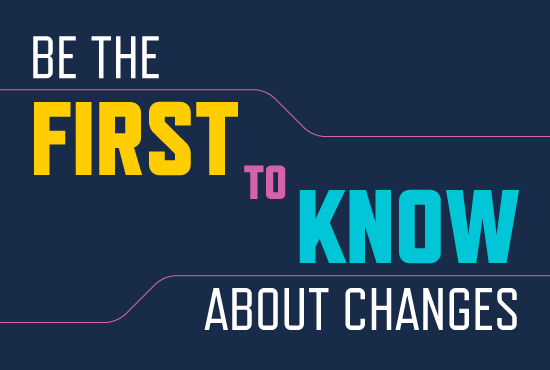 2019 Parking and People Movement Survey
We want to thank the nearly 10,000 UC San Diego community members who participated in our survey. We contacted the randomly selected Amazon Gift Card drawing prize winners. The Office of Operational Strategic Initiatives is processing survey data. We plan to share initial results by Fall Quarter 2019.