Engage with Us!
Transportation Services is adding new communication channels to provide timely notifications about service changes and give our customers opportunities to share their feedback with us.
First to Know – Subscribe to receive timely email notifications when changes involve services that you use most (e.g., parking impacts in your preferred lots, service changes on your shuttle routes, and more).
Virtual Town Hall – Learn about proposed changes and provide your input.
Customer Communication –  Find a list of messages we have sent to campus customers.
Help Develop a Shared Vision of Transit for San Diego
As MTS considers a funding measure for the 2020 ballot, it's asking you to help shape the future of regional transit and contribute to a better connected San Diego. Elevate SD 2020 is a collaborative effort to find immediate transportation solutions. Attend an outreach event on May 25.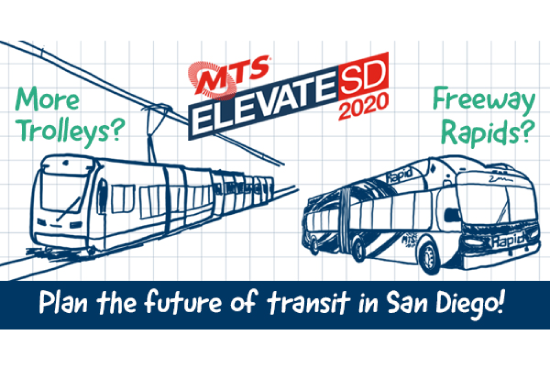 Mid-Coast Mobility Hub Meetings
The Mid-Coast Mobility Hub Strategy will recommend mobility hub features for each Mid-Coast Trolley station area including: improved walkways and bikeways, bike/scootershare services and designated parking, on-demand rideshare and microtransit services and more. Attend an upcoming public meeting on May 20, 21, 22 or June 11 to learn more about the Mid-Coast mobility hub concepts.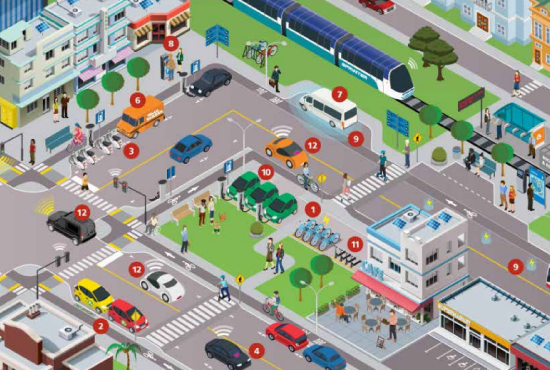 January 2019 Video Town Hall for Faculty and Staff
April 2018 Town Hall Meeting Videos
Follow us