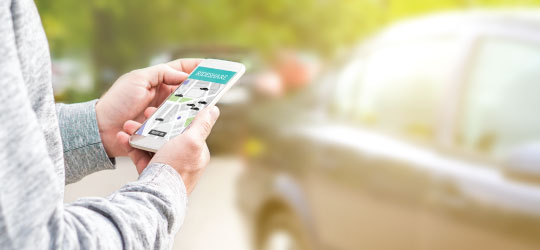 Ride-Hailing Zones at UC San Diego
To help ensure passenger safety and improve traffic flow, UC San Diego partnered with ride-hailing companies to designate geo-fenced restricted passenger zones. Also, Campus Planning identified preferred pick-up/drop-off zones on the main campus and at Scripps Institution of Oceanography and UC San Diego Health – Hillcrest and La Jolla.
Preferred zones are located within a short walk from most buildings. We will continue to update the preferred zones to account for construction impacts, community feedback, and special access needs. 
View zones on the campus map.
Note: These zones do not apply to food delivery services, like UberEats, because orders are dropped off at curbside.