Lyft FLEX – Flexible Commute Pilot Program
UC San Diego Transportation Services is excited to announce a partnership with Lyft that offers a new option to meet your transportation needs!
To complement existing alternative commuting programs, students, staff and faculty can now purchase one of two Flex Commute options and receive additional Lyft FLEX credits. As part of Lyft FLEX, eligible commuters will receive free parking permits to meet their daily commuting needs.
Eligibility
All career faculty and staff and students who have paid quarterly registration fees are eligible for the Lyft FLEX Commute program. UC San Diego Extension students and visiting scholars are not eligible for Lyft FLEX.
Purchase one Lyft FLEX commute options online only with Visa, Mastercard, American Express or student account. You can purchase one Lyft FLEX 195 and one Lyft FLEX 390 per quarter.
Lyft FLEX 195 = $180

Receive $195 Lyft credits valid through August 31, 2018
Eligible commuters receive 5 days of free parking*

Lyft FLEX 390 = $360

Receive $390 Lyft credits valid through August 31, 2018
Eligible commuters receive 10 days of free parking*
*The free permits incentive only applies to commuters who do not have a parking permit or other parking restriction. Free parking permits expires at the end of the quarter.

Note:
Lyft credits and free parking days are non-transferable and non-refundable; you forfeit any unused credits and parking days after the expiration date.
If you purchase a second Lyft FLEX plan before using all your free parking permits from the first plan, you forfeit them. You will only be eligible for the free parking benefit associated with your most recent purchase.
Free Parking Days
To redeem your free parking days, eligible commuters must:
Allow one business day after purchase to access Transportation Services' online sales system
Select the day to purchase a permit on demand
Have your license plate number and a printer to complete the transaction and print your permit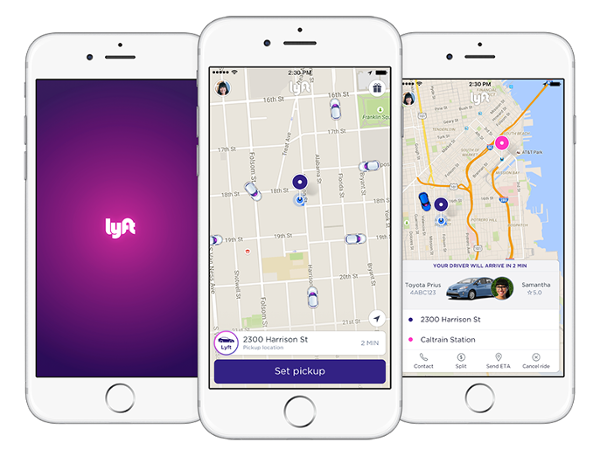 At the end of your Lyft FLEX purchase, you will receive a Lyft code on your receipt along with a confirmation email sent to your @ucsd.edu address.

New Lyft Users: Download the Lyft app for iPhone, Android or Windows Phone. You will be asked to enter your mobile phone number and you will be prompted to create an account. Use your @ucsd.edu email address.
Existing Lyft Users: Make sure to update to the latest version of the app. Follow the instructions to activate your Lyft FLEX credits and link your @ucsd.edu email address to your existing Lyft account by adding it on the Lyft app Settings menu. 

Verify your @ucsd.edu email address.
Enter the Lyft code provided on your purchase receipt using the Lyft app Promos menu.

If you didn't receive your email receipt with your Lyft FLEX purchase code, contact Transportation Services at TellTPS@ucsd.edu.

Once you enter the code, the Lyft FLEX credits will be activated and applied automatically to your account.

You can verify your balance in the Lyft app.
Credits will automatically apply to any rides you take during the Winter 2018 Quarter.
Once you activate your account, make sure you request Lyft rides and your account is set to Personal mode.

Use your credits by August 31, 2018.
Tip: Using Lyft Line allows you to maximize your Lyft credits. Lyft Line is a carpooling option that matches riders heading in the same direction and you can pay up to 60% less (overall ride times are slightly longer with this option). You are able to bring one other person in your party.
Ride Cost
See a Lyft fare estimate.
Pair up by traveling with a friend.
Verify your driver and vehicle. Once you have requested a Lyft ride, you can view the driver's rating. When your ride arrives, make sure the driver's photo, license plate number and vehicle description match. Never take a ride you did not request or get into a car that doesn't't match the details the Lyft app provides.
Share your estimated arrival time by using the Lyft "share your ETA" function that allows you to invite friends to see your trip in real-time. The app will draft a text message that you can share with friends that includes your ETA and a link to a live map that allows them to track your trip. You can also call a friend or family member and stay on the phone while you're in the vehicle.
Questions?
Contact Commute Solutions.