Vanpools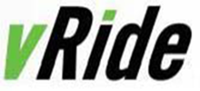 Faculty, staff and students from UC San Diego, Scripps, Salk Institute and VA Hospital can participate in the vanpool program.
Vanpool groups determine their own commuting schedule.
Each vanpool has a primary and backup driver. They usually ride free or at a reduced price, depending on their arrangement.
Riders board at a predesignated times and locations.
Vanpools drop off riders at locations near their offices.
Starting Jan. 1, 2017, Commute Solutions and the vanpool program will be evaluating options for continuing vanpoolingservice to campus, including a potential opt-in UC systemwide program. During this time, no new routes will be added. The vanpool coordinator will continue to maintain waiting lists and make open seats available on existing vanpool routes.
Note: UC San Diego non-affiliates participate at a higher rate and do not receive all incentives. They must have medical insurance and cannot become van drivers. Call the vanpool coordinator, (858) 534-0883, for details.