Online Bicycle Registration
Transportation Service offers online bicycle registration for students, faculty and staff.
How to Register Your Bicycle Online
Go to Transportation Services online sales.
Click "Get Permits."
Login using UC San Diego Single Sign-On. (Staff use Business Systems, medical center staff may use Active Directory and students use SSO.)
Verify/Update your home mailing address. 
Select 'Bicycle Registration [Expires 12/31/20XX] $0.
Add your bicycle's serial number, manufacturer, frame color and upload a bicycle photo (optional).
Select "Pay Now" to complete your transaction.
Print your receipt and keep it for your records. (You may not use your receipt as a registration.)
Pick up your bike license and sticker.
Attach your bike license and sticker facing forward on the bike frame below the seat.
Ride safely!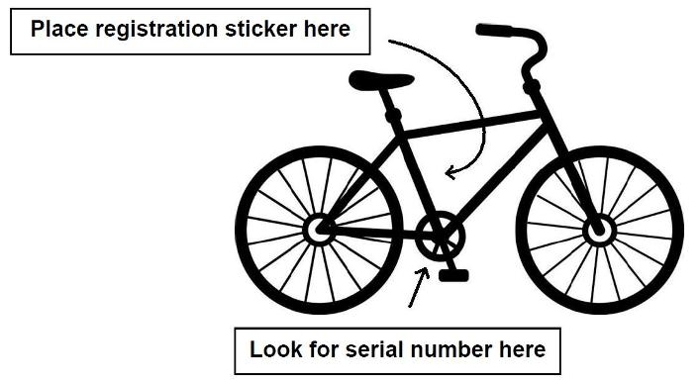 Questions?
Contact a parking office.